Once again, Suzuki scored big at this year's Cars.co.za Consumer Awards, scooping up not only the most coveted prize of the evening - Brand of the Year - but also Best Budget Car and Best Compact Family Car.
Excitingly, unlike other auto awards, the Cars.co.za Consumer Awards are literally voted for by the consumer. Surveys were sent out during 2017 to actual owners of the different vehicles in each category. Their answers take up 50% of the vote for each model, and the other 50% is taken up by social media influencers, celebrities, motoring journalists and the Cars.co.za team - making this the first motoring award that has a heavy focus on actual consumer experience in the various car models.
Cars in 13 categories were tested and voted on, and the Brand of the Year was selected based on information from consumers alone. Customers who actually drive our cars have spoken - they love Suzuki!
This is especially rewarding because this is the second year in a row that we won both Compact Family Car of the Year and Budget Car of the Year AND Brand of the Year.
Check out our award winning cars below
Budget Car of the Year 2018
- between R 171 000 and R 207 000

The Suzuki Ignis beat out the Kia Picanto 1.0 Style and the VW Take Up! 5dr for this title in 2018. The Ignis is a newbie in the budget car market that made a huge splash in 2017!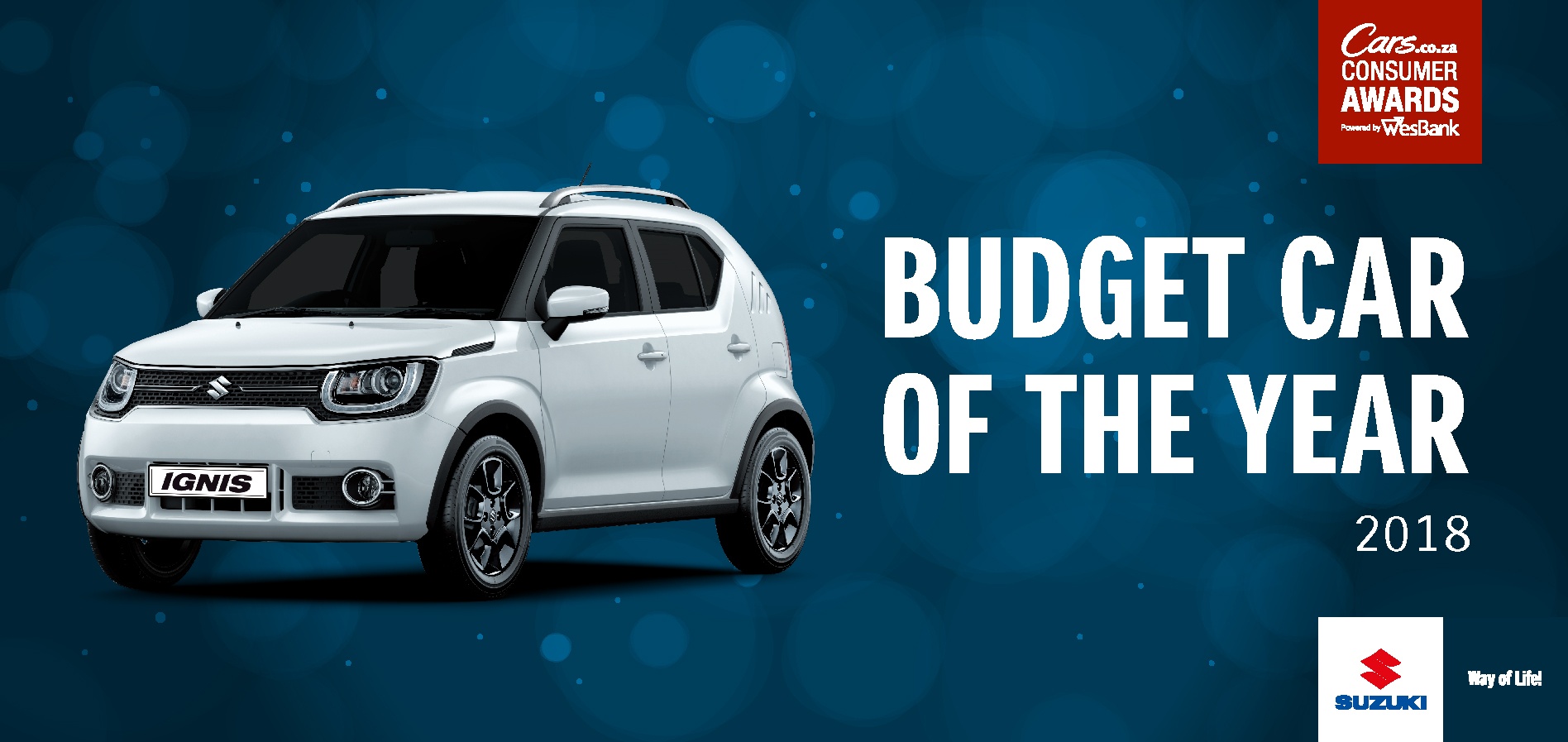 Compact Family Car of the Year 2016/7 & 2017/8
- between R 250 000 and R 350 000
The Vitara 1.6GL+ beat out the Nissan Qashqai 1.2 Visia and the Renault Captur 1.5 dCi Dynamique for this title in 2017 but we were so excited to see it beat out more competitors in 2017. Winning this award two years in a row is a huge honour!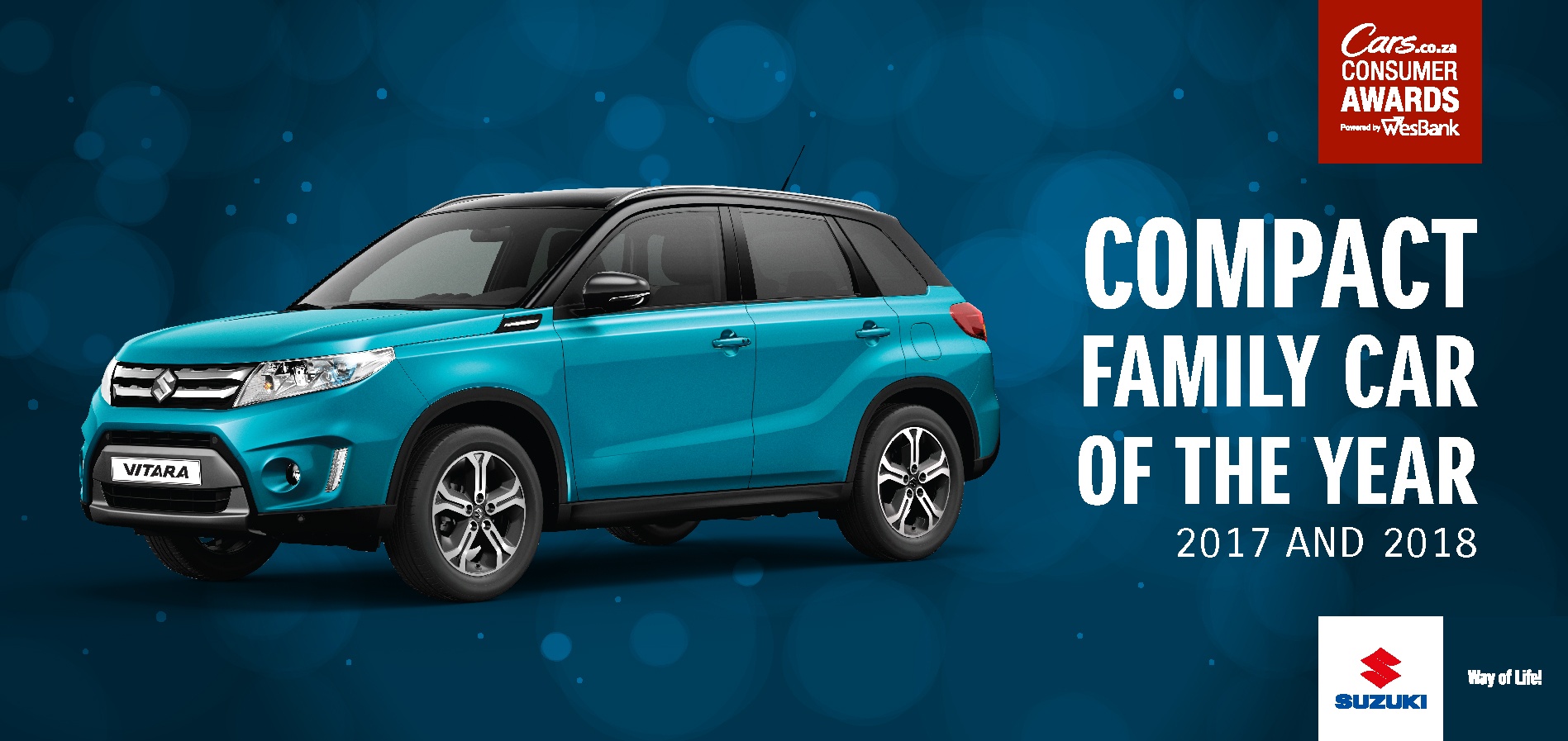 - less than R160 000
The Suzuki Celerio 1.0 GL beat out the Renault Sandero Expression and the Toyota Aygo 1.0 X-Play for this title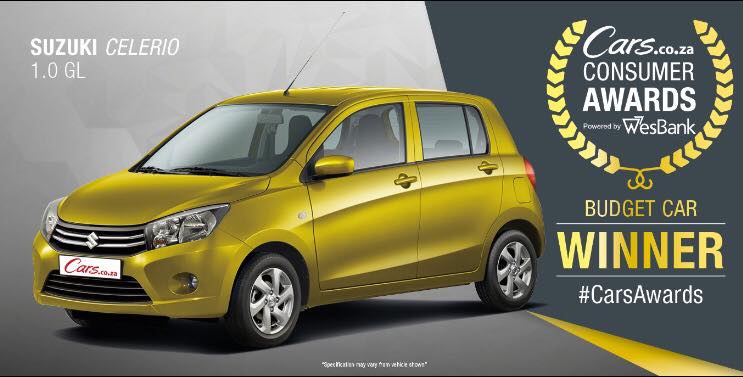 Want to know how the Brand of the Year award was chosen? Watch this video to find out...